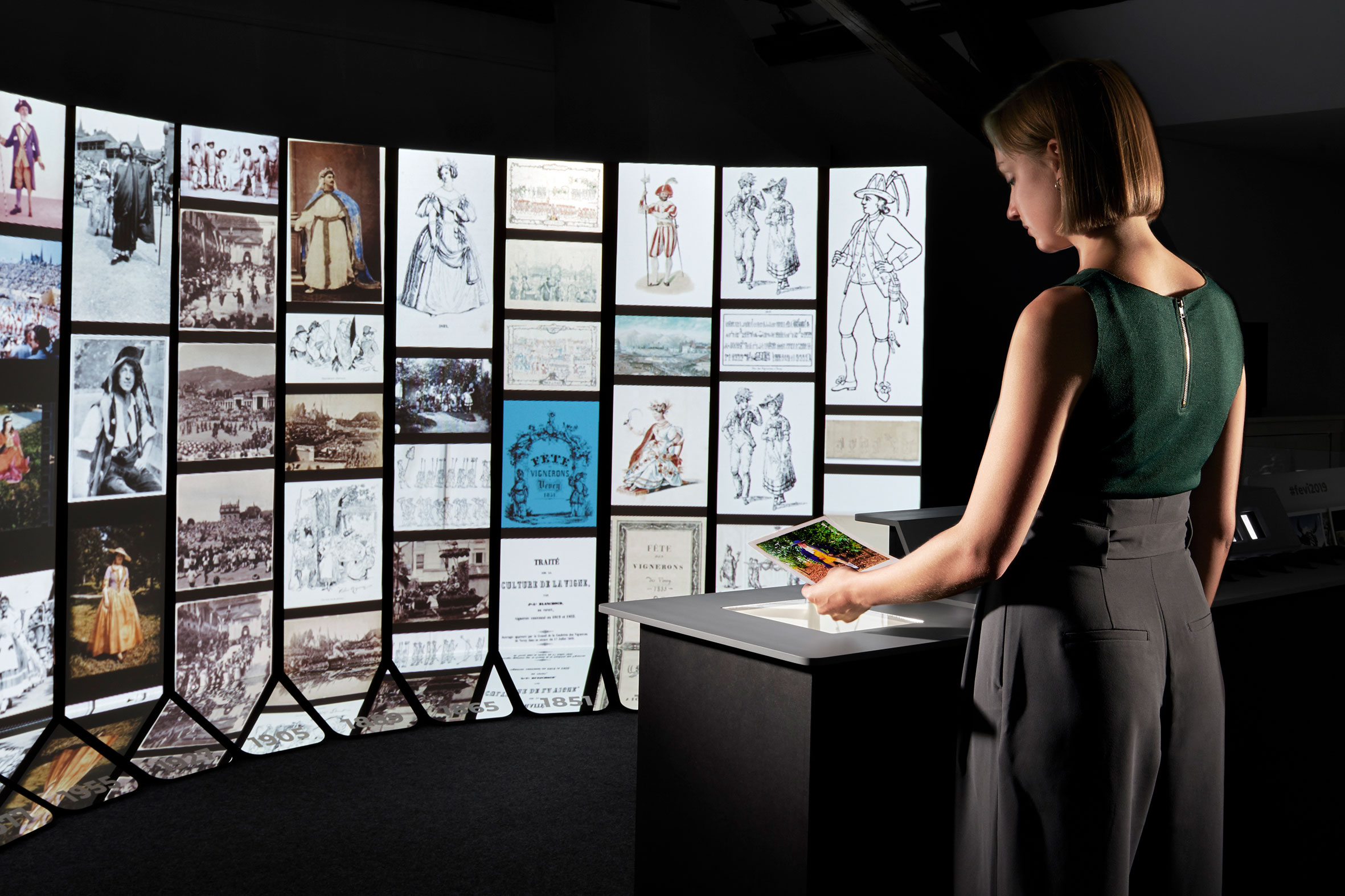 Temps Passé, Temps Réel
Artificial intelligence uses social media content to unveil two centuries of world heritage.
Project developed in partnership with EPFL+ECAL Lab
As soon as you enter, the installation challenges certainties: the images found on social networks have become actual cards. They take on a material dimension in the visitor's hand. Placed on a lit plate, they trigger the display of a collection of old images on an immersive screen, taking viewers back to the 18th century.
Good old photos witnessing bygone times have become digital. Visitors can watch them, scroll through them. A physical present, a digital past: the set-up questions our relationship to time, credibility and materiality.
You have a project you want to elaborate or you wish to host a workshop?
Don't hesitate to contact us for any request or additional information.
contact@realtime-realspace.com